Splunk Slideshow¶
A Splunk app that will rotate between dashboards on a frequency; useful for displaying content on informational big screens.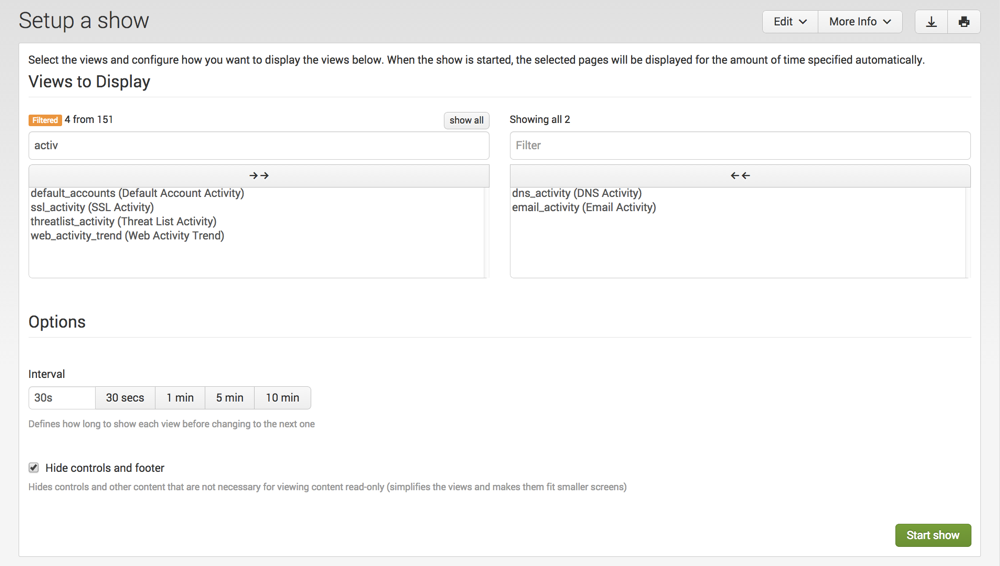 I want It, where do I get it?¶
The app is distributed on apps.splunk.com.
I need help!¶
Make a support ticket if you nee help and I'll get right back to you.
How to I get the source code?¶
This project is open source. You can get the code on GitHub.
Contents¶